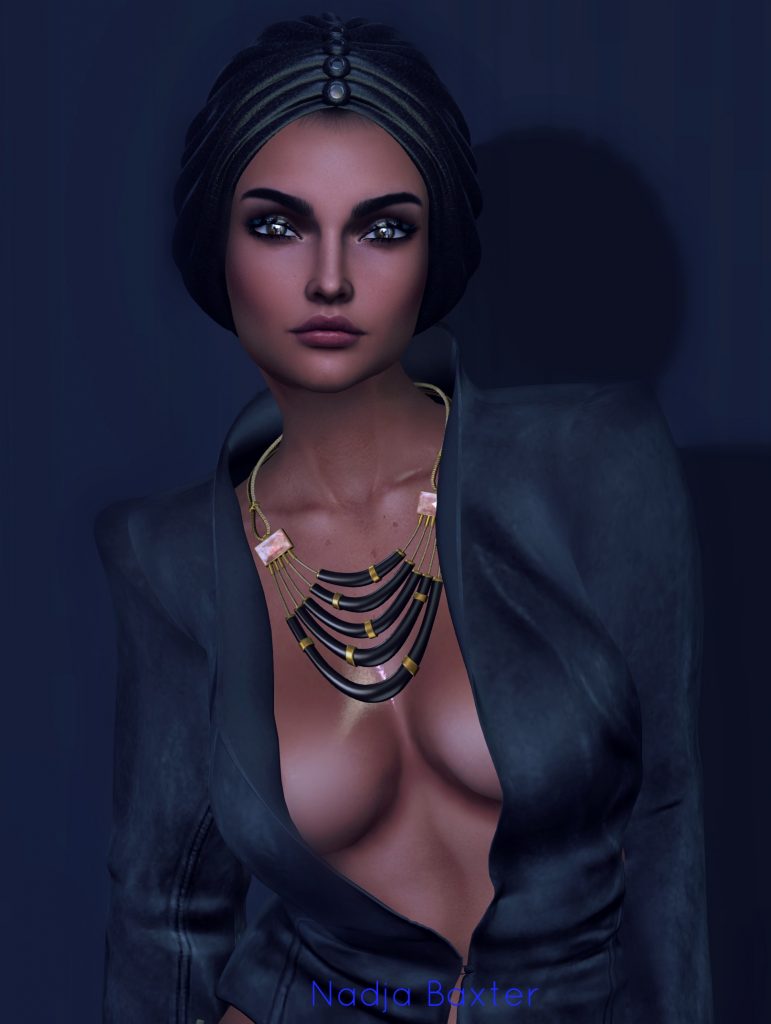 Last Day for Hairfair 2018
Every transaction made at Hair Fair will donate a portion to Wigs for Kids, the charity of choice for Hair Fair 2018. Don´t miss it!
Bandana Day is the last day of Hairfair where we remove our hair to show we care. All bandanas sold at hair fair have been created by Residents all over SL and 100% of sales of those go to Wigs for Kids, and are only available for sale during this event, and destroyed after it ends. They will be transfer, so you can gift them.
I wear a Bandana from Lelutka. A must have for every Fashionata.
Head : Lelutka .LeLutka.Head. Chloe
shape: chloe made by me
skin : -Belleza- Sadie Lelutka Applier – Mocha uber
eyemake up & lashes & eyes : .euphoric ~Anya Eyes&Lashes&Eyeshadow Applier
Bandana : Lelutka Hairfair 2018
Jacket: GizzA – Voyage – Dandy [Dark] Jacket Size M UBER
Necklace : Kunglers Camilla necklace – Ebony